Please note: Science Quest will not be running Fall and Winter programming in 2022.
During the spring and summer, Science Quest runs awesome in-class workshops and on-campus summer camps. But what happens during the fall and winter? This year, Science Quest will be offering workshops to groups and clubs, tailored to your group's interests and time constraints! Just tell us what you want to learn about!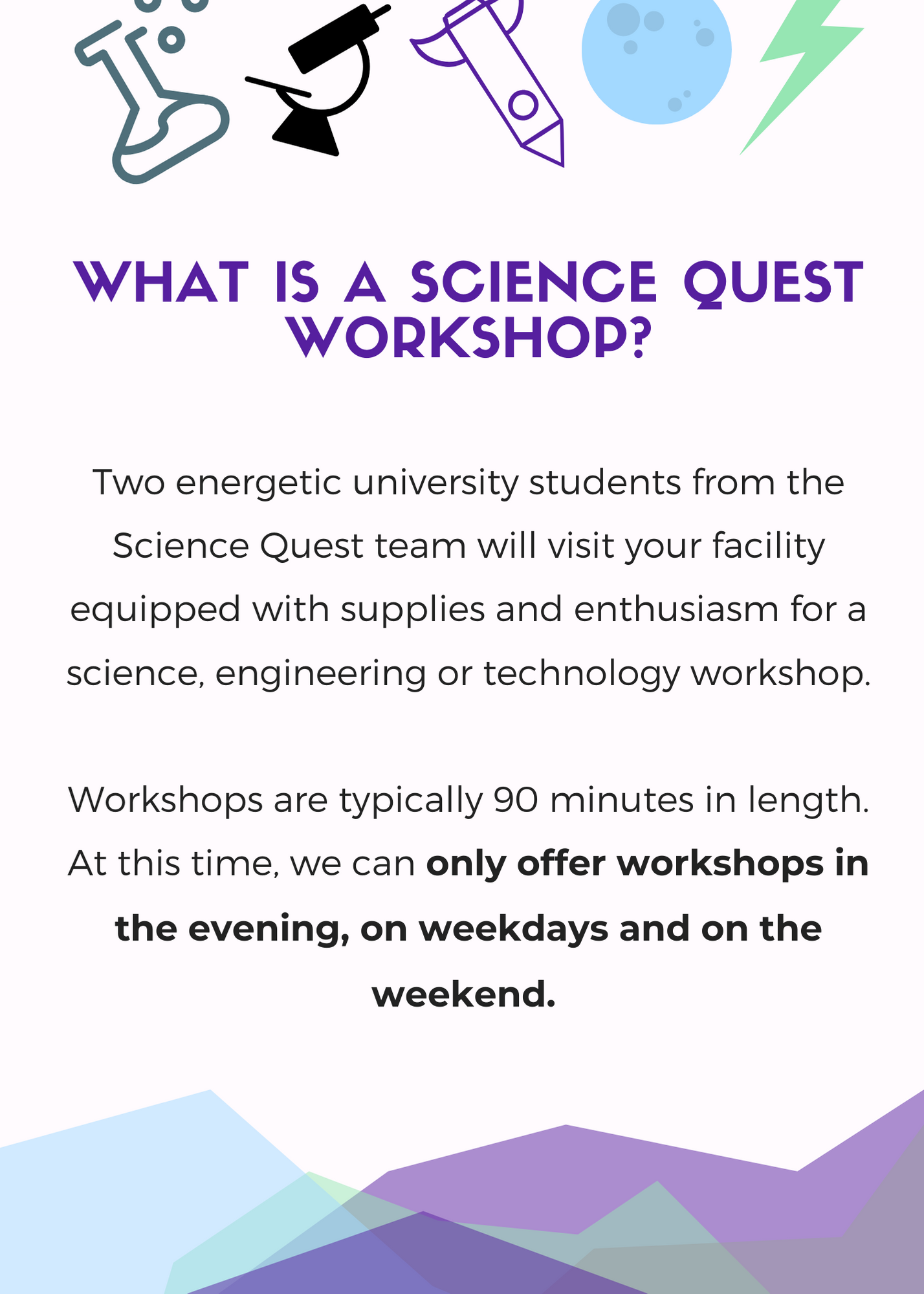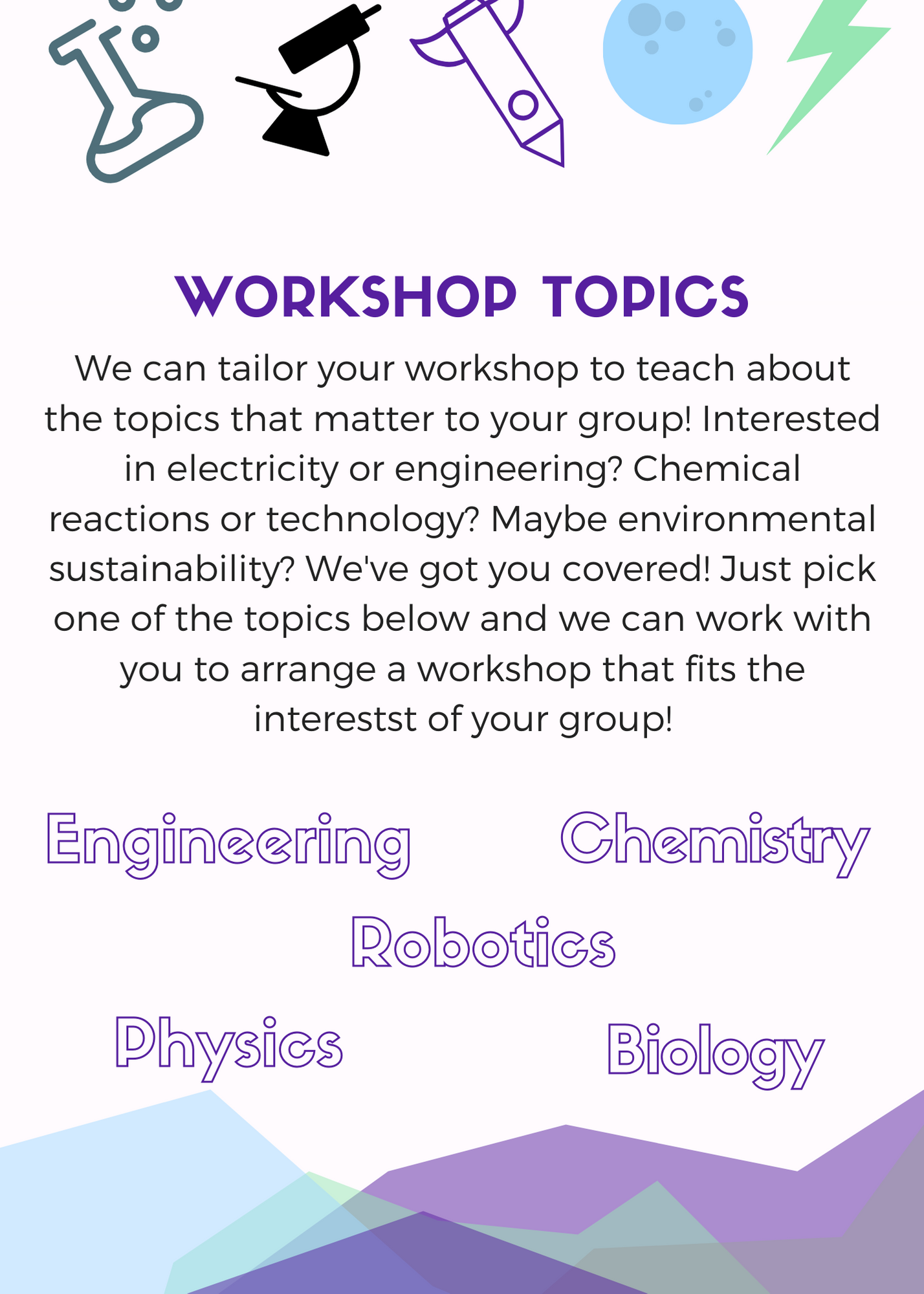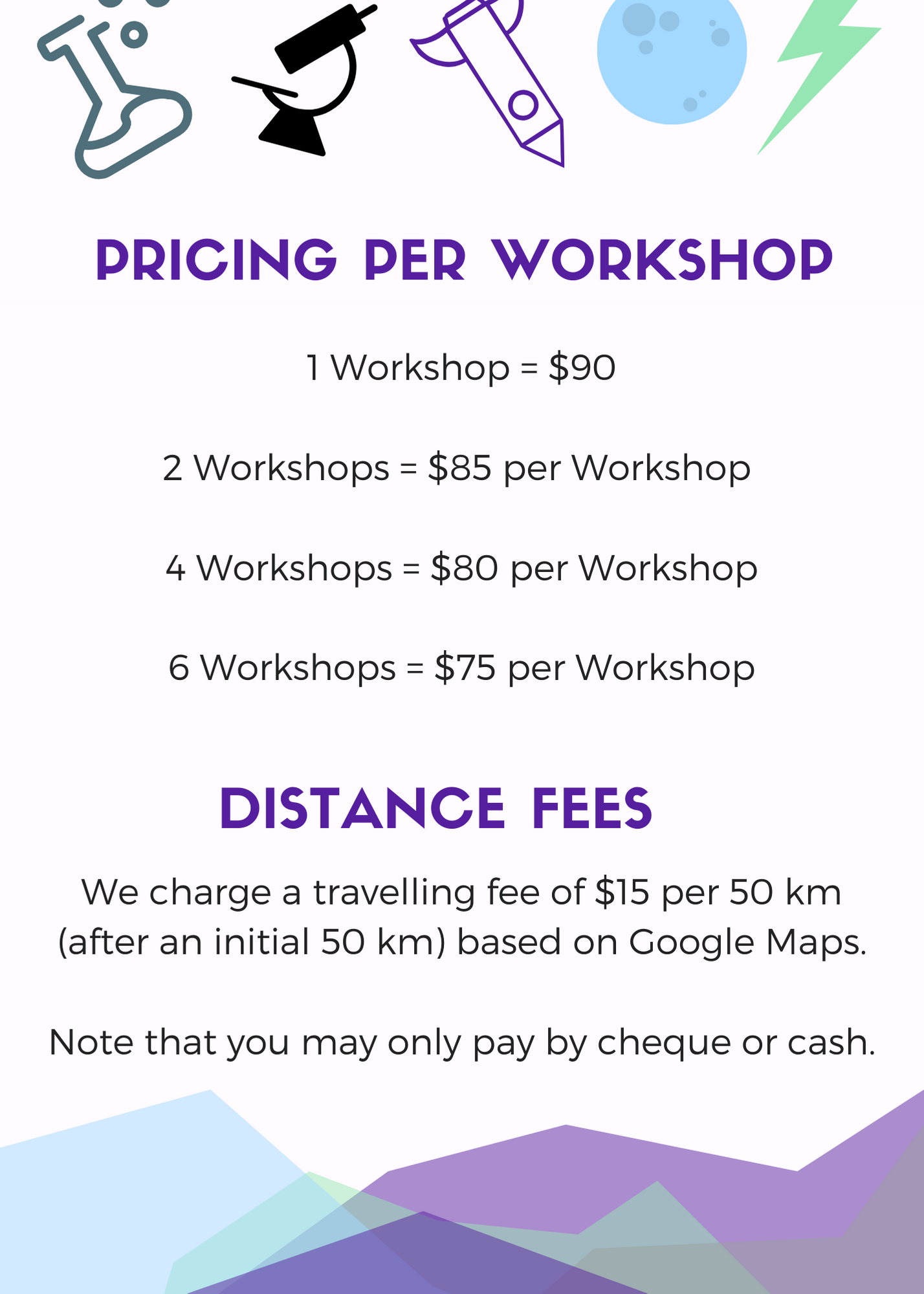 Please contact Zach Ellis, our Outreach Director, at [email protected] for more info!