Founded in 1988 by Jennifer Howard and Miye Cox (nee Kadonaga), two female Queen's University engineering students, Science Quest has had 28 years of unparalleled success in Kingston and the surrounding area. During these years, Science Quest has worked tirelessly to increase in size and improve quality, and is now widely respected and well known all across Southern Ontario.
Science Quest is run through the Engineering Society of Queen's University, and is a 100% student-run organization. All of our instructors are undergraduate students who are extremely passionate about sharing their love of STEM programming with youth. New programming is developed by our awesome and knowledgeable instructor team every year, ensuring it is completely unique and representative of our staff's interests.
Science Quest is also one of the founding members of Actua, a nationally-recognized charitable organization which reaches over 225,000 youth per year in 500 communities across Canada.
Since our founding, other universities have developed their own science camps, using Science Quest as their example. One such camp is the University of Waterloo's "Engineering Science Quest!"
Science Quest Through the Decades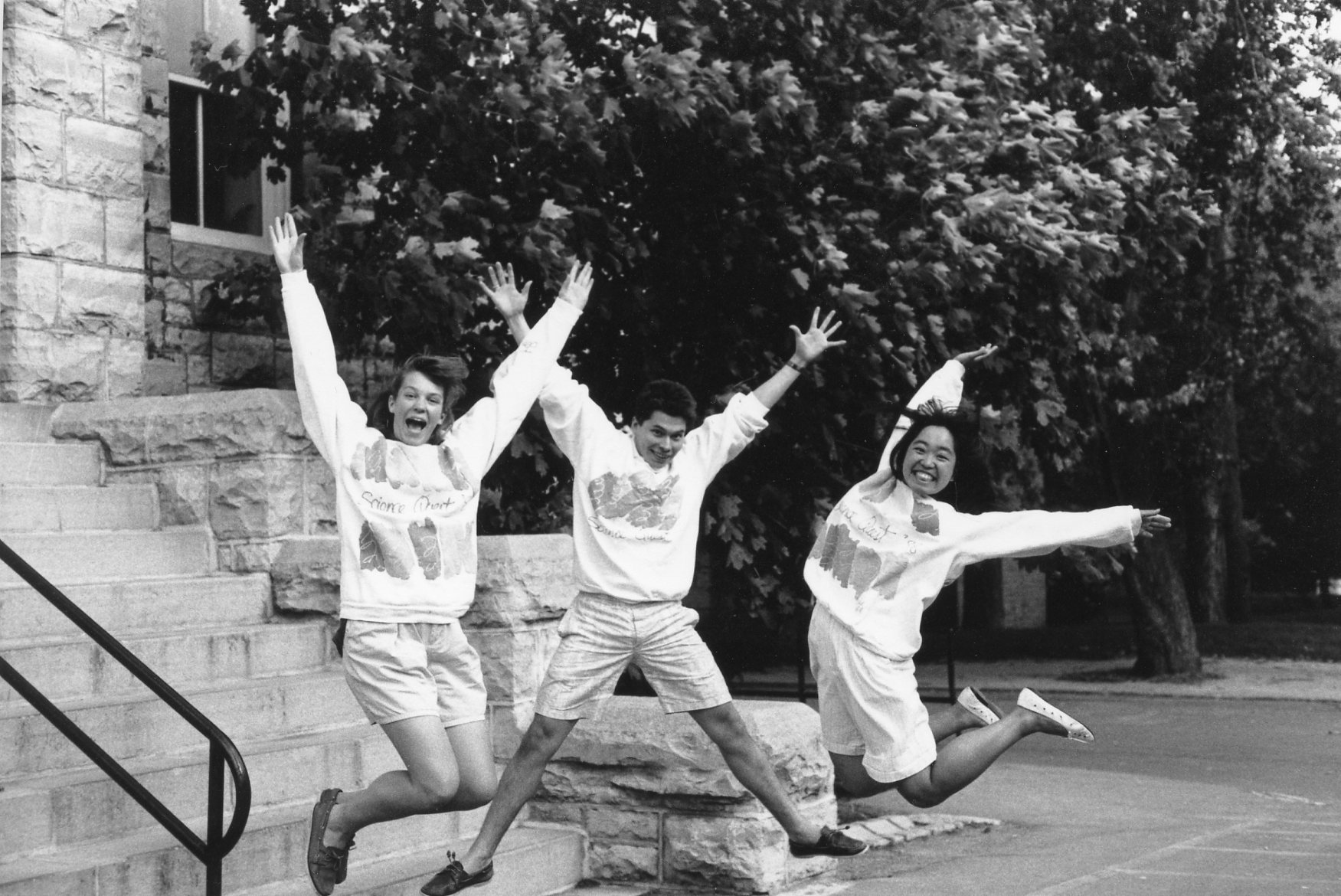 Science Quest's original summer crew from left to right- Jennifer Howard, Gunar Penikis, and Miye Cox (nee Kadonaga)- jumping for joy due to the success of the launch of Science Quest's first ever summer in 1988.